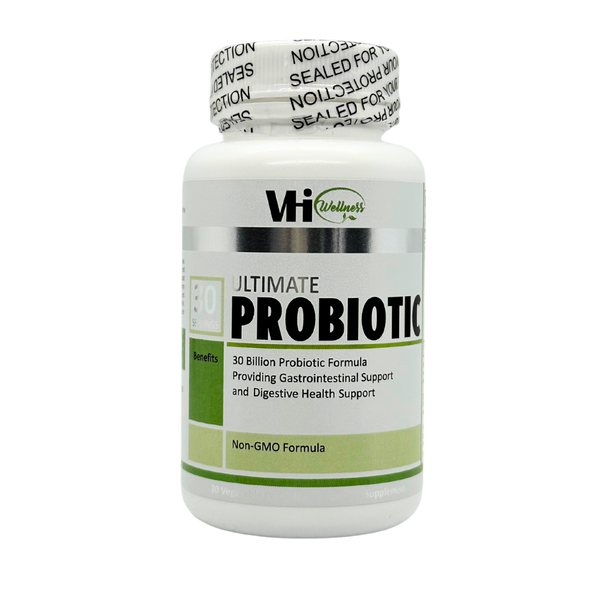 VHi Ultimate Probiotic:
Probiotics are made up of good bacteria that helps keep your body healthy and working well. They are live bacteria that are part of a micro biome. Some signs that you may need to start taking a probiotic are if you experience digestive irregularity, out of control sugar cravings, you feel as if your metabolism is slow, or if you've taken an antibiotic.
Provides gastrointestinal support
Promotes digestive health
30 billion probiotic formula
Can help prevent diarrhea
Has known to treat and prevent urinary tract infections, Crohn's disease, H. Pylori (the cause of ulcers), ulcerative colitis, and irritable bowel syndrome.
Serving size: 1 capsule per day
Recommended to take on empty stomach before eating your first meal.