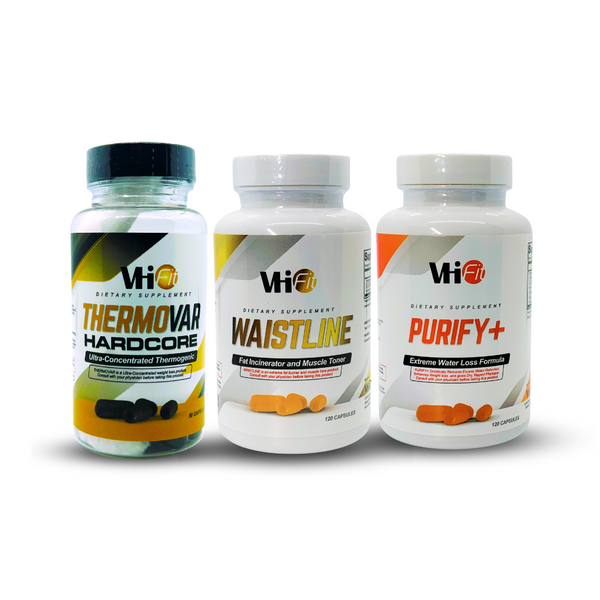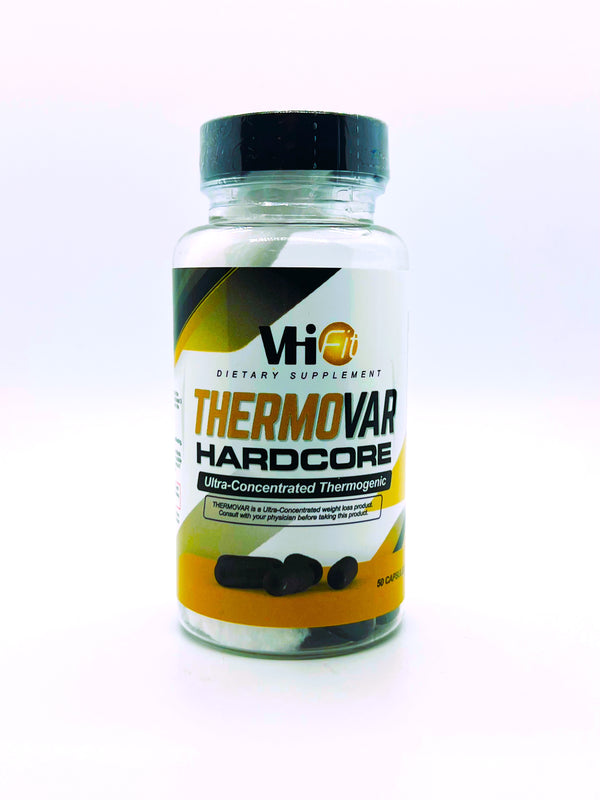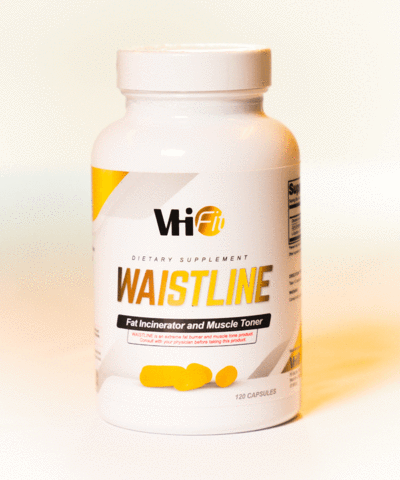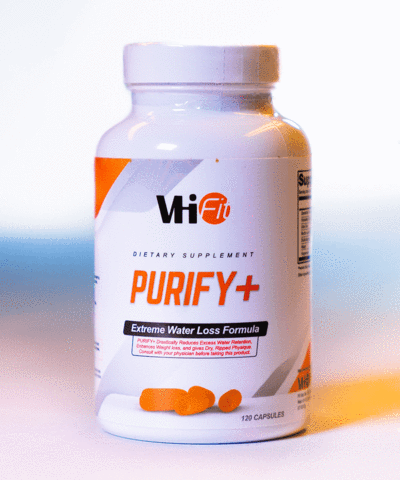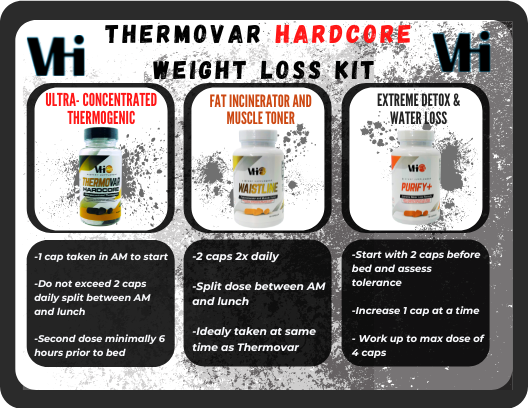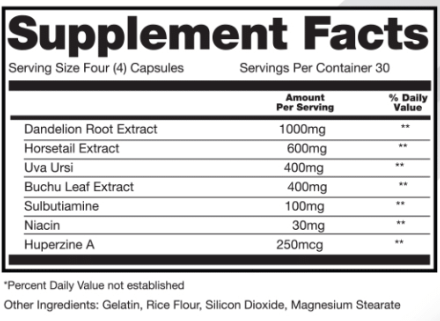 This kit is extremely strong and competition grade.  The Thermovar Hardcore Weight Loss System is the Pro level package when it comes to targeting all major aspects of weight loss from a supplementation angle. Many brands only tout their high energy levels of their singular product, or another may speak of their ability to detox, or control sugar cravings etc.  
The Thermovar Hardcore Weight Loss System does all of that in just one system. With the extreme energy and enhanced metabolism boosting properties of the Thermovar Hardcare fat burner combined with the mid-section targeting ingredients of the Waistline product that also not only helps burn fat on a cellular level but also helps balance blood sugar thus controlling sugar cravings you are getting a more scientifically engineered approach to your metabolism.  Combine that powerful combination with the Purify + product to help the body detox all the excess fat that is being burned and the scale is going to start to move in the right direction!
This is the new standard in Extreme Weight loss systems!
**Warning: This product is much stronger than most metabolism thermogenic boosters so it is advised to take with caution and seek medical professional guidance prior to use and to take a half dose the first time to test for sensitivity to the product.**